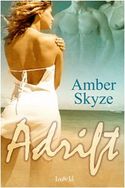 September 2010
On Sale: September 20, 2010
Featuring:
Ben Eckhart; Kari Kirkland
ISBN: 9781607378
EAN: 9789781607370
e-Book
$4.99
Romance Erotica Sensual
Buy at Amazon.com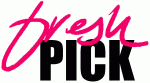 Ben Eckhart has been the object of Kari Kirkland's lust for almost three years. Yet he's never spoken a word to her and why would he? She's a plus-sized woman with scars that haunt her every day. And although Kari longs for happily ever after, she's pretty much given up on love.
When their boss declares he's having a mandatory picnic, Ben not only talks to Kari, he wants to know if she's going and if she'll be alone. Kari is, if only to fantasize about Ben in his swim shorts.
But Ben has other ideas in mind for Kari. He's bringing along his best friend and lover Adam – to help him seduce Kari into believing there's great sex and true love in her future.
Unexpectedly trapped on a deserted island, Kari witnesses the men having sex then lets herself get talked into sex on the beach and a whole lot more. But when they're rescued, will Kari accept their proposition or cast their new found love Adrift?
Excerpt
"I expect everyone to be there." Mr. Carlton stood up and continued talking to the small group in the conference room. "My wife looks forward to this every year, so I don't want to disappoint her. There will be boats at the dock to take people back and forth to Carlton Island."
Kari cringed just thinking about getting into a boat and being escorted over to her boss's island. The last thing she wanted to do over her weekend was spend it with him and fellow coworkers. Kari enjoyed the peace and serenity of her apartment. She didn't have to make small talk except with Pepper, her cat.
Last year she'd been able to get out of the company picnic, but something told her this time she wouldn't be so lucky.
"This is bullshit."
Kari swiveled Read More…