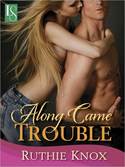 March 2013
On Sale: March 11, 2013
Featuring:
Ellen Callahan; Caleb Clark
100 pages
ISBN: 0345541618
EAN: 9780345541611
Kindle:
B009CGE8II
e-Book
Add to Wish List
Romance Contemporary
Buy at Amazon.com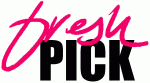 A fun contemporary
Along Came Trouble
by Ruthie Knox
Ruthie Knox's Camelot series continues in this sizzling eBook original novel, featuring two headstrong souls who bump heads—and bodies—as temptation and lust bring nothing but delicious trouble.
An accomplished lawyer and driven single mother, Ellen Callahan isn't looking for any help. She's doing just fine on her own. So Ellen's more than a little peeved when her brother, an international pop star, hires a security guard to protect her from a prying press that will stop at nothing to dig up dirt on him. But when the tanned and toned Caleb Clark shows up at her door, Ellen might just have to plead the fifth.
Back home after a deployment in Iraq and looking for work as a civilian, Caleb signs on as Ellen's bodyguard. After combat in the hot desert sun, this job should be a breeze. But guarding the willful beauty is harder than he imagined—and Caleb can't resist the temptation to mix business with pleasure. With their desires growing more undeniable by the day, Ellen and Caleb give in to an evening of steamy passion. But will they ever be able to share more than just a one-night stand?

An ex-soldier turned security specialist woos a single mom who's dead set on staying single……

One look and she knew he is going to be trouble
Excerpt
Chapter One
"Get out of my yard!" Ellen shouted.
The weasel–faced photographer ignored her, too busy snapping photos of the house next door to pay her any mind.
No surprise there. This was the fifth time in as many days that a man with a camera had violated her property lines. By now, she knew the drill.
They trespassed. She yelled. They pretended she didn't exist. She called the police.
Ellen was thoroughly sick of it. She couldn't carry on this way, watching from the safety of the side porch and clutching her glass of iced tea like an outraged southern belle.
It was all very well for Jamie to tell her to stay put and let the professionals deal with it. Her pop–star brother was safe at home in California, nursing his wounds Read More… Previous Picks