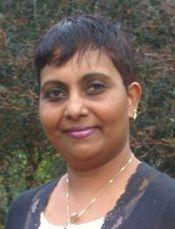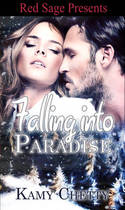 Hi there. Thanks for having me here. I hope you don't mind that I brought a hunky cowboy along. He's been feeling a little lonely since Sophie gave him the cold shoulder that he's looking for ways to win her back. I told him he could come on this blog tour I was attending and hopefully you lovely people will have some ideas on how a drop-dead gorgeous cowboy gets the woman of his dreams to realize he's not a playboy anymore and he really can be a father to the child she is taking care of.
I am all out of ideas here because Damon has really been a bad boy and he has dated every single girl in Paradise Falls, not to mention the woman in that town look like they were hit by the honey stick so I'm not sure if Sophie shouldn't give up and move on.
So what do you think? Do you like bad boys? And do you think they can change and what should Damon do to win Sophie back? Are those handcuffs really going to cut it(you're going to have to read the book to see what I'm talking about 🙂
I will be giving away an eCopy of FALLING INTO PARADISE to one lucky commenter today.
Connect with me around the web: Website Facebook Twitter Author Page
To comment on Kamy Chetty's blog please click here.