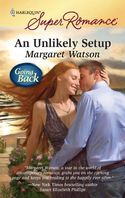 Going Back
January 2010
On Sale: January 12, 2010
Featuring:
Quinn Murphy; Maddie Johnson
256 pages
ISBN: 0373716087
EAN: 9780373716081
Mass Market Paperback
$5.50
Romance Contemporary
Buy at Amazon.com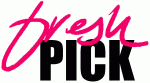 An Unlikely Setup
by Margaret Watson
It all seemed so simple before Maddie Johnson landed back in Otter Tail. Sell her godfather's pub, pay off her debt, return to Chicago and start over. Quinn Murphy, however, is not part of that plan. Maddie hasn't seen Quinn since a certain humiliating night fifteen years ago. Now her former crush is running the bar she's inherited, and he's going to fight her for it. And he's not above fighting dirty, apparently.
Too bad she can't afford to sell the bar to the lowest bidder—namely, Quinn—and be done with it. Because despite the pain he caused her, the man's irresistibly attractive to her. Always has been. Always, always, will be.
Excerpt
Fate sure had a way of biting you in the butt.
Of all the places she could have gone to lick her wounds and regroup, why did it have to be Otter Tail, Wisconsin? The town was the symbol of everything she'd once hated about her life. As a young teen, she'd been sent to spend the summers here with her godfather, David. In spite of her love for him, she'd felt isolated and alone. Too shy to make friends with the local teens, she'd felt like a failure. A freak. An outsider. When she was sixteen, she'd vowed never to return.
Yet here she was, fifteen years later, the weight of failure again heavy on her shoulders, steeling herself to drive into this depressing excuse for a town.
Fate was no doubt laughing Read More…