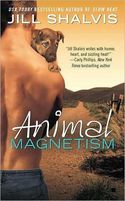 February 2011
On Sale: February 1, 2011
Featuring:
Lilah Young; Brady Miller
304 pages
ISBN: 0425239810
EAN: 9780425239810
Mass Market Paperback
$7.99
Romance Contemporary
Buy at Amazon.com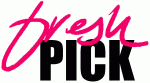 Puppy love
Animal Magnetism
by Jill Shalvis
Co-owner of the town's only kennel, Lilah Young has lived in Sunshine, Idaho, all her life. Pilot-for-hire Brady Miller is just passing through. But he soon has Lilah abandoning her instincts and giving in to a primal desire.
It's Brady's nature to resist being tied down, but there's something about Lilah and her menagerie that keeps him coming back for more.

SMALL TOWN ROMANCE WITH ADORABLE ANIMALS AND THE WOMAN WHO LOVES THEM
Excerpt
Excerpt #1
"Legend says that if you take a moonlight dip, you'll supposedly find your one true love."
"Of course." He nodded. "It's always midnight. So, do you swim often?"
"Never at midnight."
He couldn't help it, he laughed.
With a slow shake of her head and a smile curving her mouth, she reached out and touched a finger to his curved lips. "You're a cynic," she chided.
It'd been a long time since someone had touched him, unexpected or otherwise. A very long time, and he wrapped his finger around her wrist to hold her to him, letting his eyes drift closed.
"For how big and tough you are," she said very softly, "you have a kind mouth."
He opened his eyes and met her gaze Read More… Previous Picks