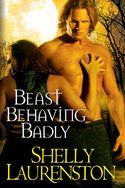 Pride #6
June 2010
On Sale: June 1, 2010
Featuring:
Bo Novikov; Blayne Thorpe
320 pages
ISBN: 0758231687
EAN: 9780758231680
Paperback
Romance Erotica Sensual, Romance Paranormal
Buy at Amazon.com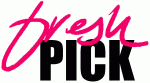 Fresh Fiction Readers favorite Summer read!
Beast Behaving Badly
by Shelly Laurenston
Ten years after Blayne Thorpe first encountered Bo Novikov, she still can't get the smooth-talking shifter out of her head. Now he's shadowing her in New York-all seven-plus feet of him-determined to protect her from stalkers who want to use her in shifter dogfights. Even if he has to drag her off to an isolated Maine town where the only neighbors are other bears almost as crazy as he is…
Let sleeping dogs lie. Bo knows it's good advice, but he can't leave Blayne be. Blame it on her sweet sexiness — or his hunch that there's more to this little wolfdog than meets the eye. Blayne has depths he hasn't yet begun to fathom — much as he'd like to. She may insist Bo's nothing but a pain in her delectable behind, but polar bears have patience in spades. Soon she'll realize how good they can be together. And when she does, animal instinct tells him it'll be worth the
Excerpt
The face slammed into the protective glass, blood spurting out as cartilage was demolished, bone shattered.
The crowd around her either roared and howled in approval or hissed and barked in disapproval, depending on which team they supported. But Blayne Thorpe could do neither. Instead, she only gaped at the behemoth hybrid continuing to force that poor, battered feline face into the glass by using nothing more than his hockey stick and overwhelming size.
She had heard he'd gotten bigger since she'd last seen him nearly ten years ago, but she thought they were talking about the man's career. Not his size.
Career wise, the minor shifter league's onetime left defenseman from nowhere Maine had gone on to become one of the greatest hockey players the pro shifter league had ever known. Bo "The Marauder" Novikov was one of the first Read More…