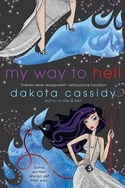 Demonic #2
July 2010
On Sale: July 6, 2010
Featuring:
Kellen Markham; Marcella Acosta
352 pages
ISBN: 0425234436
EAN: 9780425234433
Paperback
$15.00
Paranormal, Romance Paranormal
Buy at Amazon.com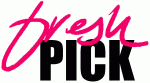 Fresh Fiction Readers favorite Summer read!
My Way To Hell
by Dakota Cassidy
She never thought he'd be the one.
After defying Lucifer to save her best friend Delaney, ex-demon Marcella Acosta has been banished to exist in the plane between heaven and hell-and there isn't a shopping mall in sight. After numerous failed attempts to contact Delaney through a bunch of hack mediums, Marcella's at her wits end. But there's one medium she's hasn't tried yet, and he just happens to be Delaney's scorching hot brother-the one guy who never gave Marcella the time of day… But her heart has other ideas.
Thanks to his recently inherited psychic abilities, Kellen Markham has had spirits haunting him day and night-and not only are they just plain annoying, somehow they're able to touch him. To try and escape, Kellen moves into his sister's old apartment. But when he finds a box full of stuff that belonged to Marcella-the demon he spent years fighting his fierce attraction to-his not-so-pure thoughts drag her back to Earth. Now that Marcella's free from Plane Drab, there's no way in hell she's going back. Especially since there's a certain sexy medium she just can't seem to keep her hands off of…

Marcella, a wise-cracking former demon with a heart of gold, has a sense of style that just won't quit,