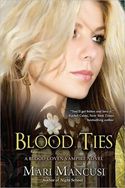 Blood Coven #6
August 2011
On Sale: August 2, 2011
Featuring: Jayden; Magnus; Sunny
127 pages
ISBN: 042524136X
EAN: 9780425241363
Paperback
$9.99
Young Adult Paranormal, Paranormal – Supernatural
Buy at Amazon.com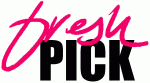 Can't catch a break…or possibly love
"Dark, delicious and full of surprises, the Blood Coven series is like vampire candy." -New York Times bestselling author Heather Brewer.
Officially back in the arms of her vampire boyfriend Magnus, Sunny finds she still can't forget the gentle mortal Jayden who once saved her life. When darkness threatens to steal his humanity, Sunny must make a choice: stay true to her love, or defy him in a desperate attempt to save Jayden's soul.
Meanwhile, the Blood Coven is gearing up for a showdown with a splinter group of Slayer Inc. It's Vampires vs. Slayers in a showdown that could cost Sunny not only her heart…but also her life.

This world is constantly shifting and often funny.
Excerpt
Chapter One
"Hey Sunny, over here!"? I look up from stuffing my field hockey stick into my bag, my eyes widening with horror as they fall upon a long, black stretch limousine, pulling up curbside to my new high school, behind the waiting school bus. The window slides down and from inside I can see Magnus, still shadowed in the darkness, beckoning for me to come over. I try to pretend I don't hear him. Don't even know him. So of course that makes him shout even louder. As a rule, former knights in shining armor from medieval times can so not take a hint.
"Oi! Sunny! I'm right here!"
"Whoa, who's the hottie?" whistles Kierra, the field hockey center and one of the only potential friends I've managed to score my first week here at Las Read More… Previous Picks