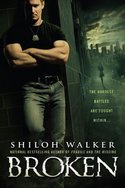 March 2010
On Sale: March 2, 2010
Featuring: Sarah McElyea; Quinn Rafferty
336 pages
ISBN: 0425232417
EAN: 9780425232415
Trade Size
$15.00
Romance Suspense
Buy at Amazon.com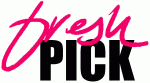 The hardest battles are fought within…
The national bestselling author of Fragile returns with a luscious new blend of sex and suspense.
Quinn Rafferty is working as a bounty hunter for a private detective agency in St. Louis when a new neighbor catches his eye. He's drawn to her-but he has his own soul to mend before he can worry about anyone else.
Sarah McElyea is on the run, but not for the usual reasons a woman goes on the lam. She has a plan for her future. And as much as she finds herself attracted to her gruff, tough neighbor, she can't risk telling him the secrets she's hiding.
But Quinn must get closer to Sarah when she turns out to be the target of his new missing persons case, and both Quinn and Sarah will have to expose their true feelings-as well as their fragile hearts-if their love is to survive.

A suspenseful story of heartache and romance with a few surprises for added drama.
Excerpt
He opened the door—
And stopped dead in his tracks as somebody all but fell into his arms. Somebody…a woman. And not Theresa.
He caught her just above her elbows, automatically steadying her.
"I'm sorry," she said, her voice soft and low.
Then she lifted her face and Quinn found himself gazing into the biggest, brownest eyes he'd ever seen in his life. Feeling a little dazed, he studied her face while she stammered out another apology.
Quinn barely heard it.
He was too busy staring at her mouth. A very pretty mouth, a cupid's bow mouth slicked with deep, vibrant red. Under his hands, he could feel silken smooth skin and unable to resist, he stroked a thumb along her inner arm.
Her skin was soft, soft and warm. He was Read More…