Fresh Pick for Wednesday, February 17th, 2016 is CAROLINA DREAMING by Virginia Kantra
#RomanceWednesday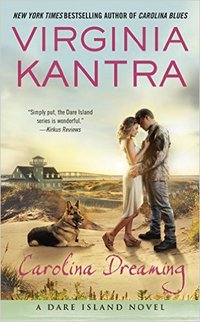 When it comes to love, anything can happen on Dare Island—especially in this latest novel from New York Times bestselling author Virginia Kantra.
After escaping a disastrous marriage, bakery owner Jane Clark has convinced herself that she has everything she needs—her precious son, a thriving business, and a roof over her head. But the arrival of a handsome stranger on the island shows her exactly what she's been missing…
The only home Gabe Murphy ever had was the Marine Corps. He's working hard to rebuild his life. It will take a special place, and a special woman, to make him want to stay.
Now Gabe is determined to prove that he's worthy of Jane's trust—and her love. But when her past reappears, that trust will be tested, and Jane and Gabe will have to fight hard to hold onto their love and make their dreams a reality…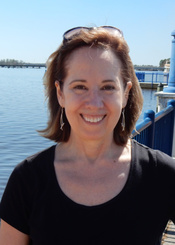 Virginia Kantra credits her enthusiasm for strong heroes and courageous heroines to a childhood spent devouring fiary tales. A eight-time Romance Writers of America RITA Award finalist, she has won numerous writing awards, including the Golden Heart, Maggie Award, Holt Medallion and Romantic Times W.I.S.H. Hero Award.
Virginia is married to her college sweetheart, a musician disguised as the owner of a coffeehouse. They live in North Carolina, with three teenagers, two cats, a dog and various blue-tailed lizards that live under the siding of their home. Her favorite thing to make for dinner? Reservations.
The Fresh Pick is chosen by a group of readers and is never a purchased advertisement or promotion. We've picked this book because it appeals to us and we like to share our diverse tastes in reading and hope you'll give it a try.