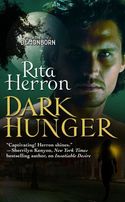 Demonborn #2
August 2009
On Sale: August 1, 2009
Featuring:
Annabelle Armstrong; Quinton Valtrez
320 pages
ISBN: 0446199486
EAN: 9780446199483
Mass Market Paperback
$6.99
Romance Paranormal
Buy at Amazon.com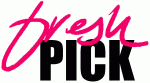 He's everything she fears…she's everything he craves…
Telepath Quinton Valtrez wants nothing from Annabelle Armstrong except her luscious body. One peek into her mind, however, and he knows that that this CNN reporter has uncovered his identity as a government assassin and is determined to expose all of his dark secrets, one by one. He'll never let that happen, his uncontrollable hunger for her be damned. But when a bomber strikes as they're both in range, killing hundreds, Annabelle devotes herself entirely to the story.
Thrown together by danger and desperate to stop the violence, Quinton and Annabelle uncover that the serial bomber is a supernatural attack, perpetrated by an evil force that exerts mind control over people and turns them into killers. But when the forces of evil unite to overpower them, targeting Annabelle in order to ensnare him, Quinton must face his own destiny as one of the Demonborn and join forces with his brother Vincent (from Insatiable Desire) to save Annabelle and fight the evil threatening to overtake them.

Vultures announce a deadly game.
Excerpt
Chapter One
All Hallow's Eve – Midnight – Savannah, Georgia
Quinton Valtrez was a killer.
A loner. A man without a conscience. A man who roamed the world as a ghostly gun for hire.
He needed no one. Wanted no one to need him.
But it was All Hallow's Eve and dammit, he was going to get laid.
Still, the Glock inside his jacket rubbed against his chest, taunting him with the fact that he could never relax. That evil never died.
That it was his mission to stop it at all costs. Even if he didn't survive.
And all Hallow's eve was the time when the veil between the world and the underworld was thinnest, when the spirit world could mingle with the humans and Read More…