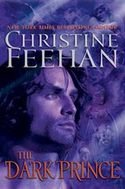 Carpathain #1
March 2011
On Sale: March 8, 2011
Featuring:
Mikhail Dubrinsky; Raven Whitney
496 pages
ISBN: 0062009621
EAN: 9780062009623
Hardcover
$25.99
Romance Paranormal
Buy at Amazon.com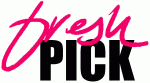 Expanded version, started a new craze
Dark Prince
by Christine Feehan
Author's Cut Special Edition
William Morrow welcomes a stellar new name to its bestselling list! For the first time in hardcover, the expanded author's cut special edition – including 100 extra pages of new material – of the popular first book in #1 New York Times bestselling author Christine Feehan's bestselling Dark series
Enter the enchanting world of the Carpathians, where dark adventure, mystery, and love await, and the desires of two daring hearts unite in one irresistible passion.
A telepathic hunter of serial killers, Raven Whitney helps catch some of the most depraved criminals. But her work keeps her from getting close to others, and has drained her body and spirit. In need of rest and rejuvenation, she embarks on a vacation far from home. Mikhail Dubrinksy is the Prince of the Carpathians, the powerful leader of a wise and secret ancient race that thrives in the night. Engulfed by despair, fearful of never finding the mate who can save him from the encroaching darkness, his soul cries out in loneliness. Until the day a beautiful voice full of light and love responds, softly soothing his pain and yearning.
From the moment they meet, Raven and Dubrinksy are helpless to resist the desire that sparks between them. But just as fate unexpectedly brings these life mates together, malevolent forces threaten to destroy them and their fragile love. Yet even if they survive, how can these two lovers – Carpathian and human – build a future together? And how can Dubrinksy bring Raven into his dark world without extinguishing her beautiful goodness and light?

The book that started the best selling Carpathian phenomenon, expanded for your enjoyment!