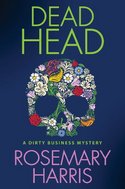 Dirty Business #3
April 2010
On Sale: April 13, 2010
Featuring:
Paula Holliday
256 pages
ISBN: 0312569947
EAN: 9780312569945
Hardcover
$24.99
Mystery Cozy
Buy at Amazon.com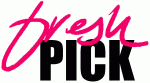 When Paula Holliday learns that one of her new friends is actually a fugitive who's been on the run for years, she's hired to find the person who outed the woman and in doing so finds that a lot of people are not always who they seem to be.
The third entry in the suburban noir series which Carolyn Hart called "quirky, original and captivating" and the Connecticut Post called "a sophisticated mix of comedy, romance and murder."
Excerpt
"It's a false lamium," I said.
Babe Chinnery folded her muscular arms, appraised the plant, and said simply, "If it's not a lamium, why in hell do you keep calling it one?"
"Things aren't always what they seem to be."
"Thank you, Yoda."
The woman had a good point. She usually did. Despite the rock 'n' roll outts, the hair color that changed with the New England seasons, and the boyfriend twenty years her junior, Babe had more common sense than most of the people I knew. It was a perfectly legitimate question and I  couldn't answer her.
"Don't give me a hard time. I'm just a gardener, not Linnaeus."
"Who's Lin- ay-us?"
"Some Swedish guy who named plants," I said. "Don't worry—there won't Read More…