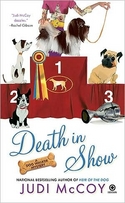 Dog Walker #3
June 2010
On Sale: June 1, 2010
Featuring:
Ellie Engleman; Sam Ryder
336 pages
ISBN: 0451230485
EAN: 9780451230485
Paperback
$6.99
Mystery Amateur Sleuth
Buy at Amazon.com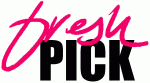 Professional dog walker Ellie Engleman doesn't know much about the ins and outs of dog shows. But when one handler is killed, Ellie will learn that it's a dog-eat-dog world.
Glitz and glamor are de rigueur oat his year's dog show, and Ellie's soaking it all in as the guest of a client. But before the dogs and handlers can take their bows-and wows-one handler dies. So Ellie is asked to fill in and lead Lulu, one of her dog-waling charges, to victory.
When the death starts to look like foul-play, Ellie's sometime boyfriend, Detective Sam Ryder, gets assigned to the case. As she's getting the hang of handling, Ellie tries to help find out who hated Lulu's former handler. But now the killer might have it out for Ellie, and she and Sam will have to dig up the truth faster than a speeding bulldog.