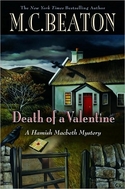 Hamish Macbeth #25
January 2010
On Sale: January 12, 2010
Featuring:
Josie McSween; Hamish Macbeth
256 pages
ISBN: 0446547387
EAN: 9780446547383
Paperback (reprint)
$6.99
Mystery Private Eye
Buy at Amazon.com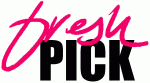 Exploding Valentine parcel sets the scene for a murder
Death Of A Valentine
by M. C. Beaton
Hamish suspects love is blind, deaf and deadly.
Amazing news has spread across the Scottish countryside. The most famous of highland bachelors, police sergeant Hamish Macbeth, may actually marry at last. The entire village of Lochdubh adores Macbeth's bride-to-be. Josie McSween is Hamish's new constable, and she is a pretty little thing, with glossy brown hair and big brown eyes. The local folk think that Josie is quite a catch, but Hamish couldn't be more miserable.
The wedding wouldn't be happening if it weren't for the murder of a beautiful woman in a nearby village. After the gorgeous woman receives a deadly Valentine's Day gift, Hamish and Josie take on the case. However, they soon discover that the list of the victim's admirers is endless. The case confirms Hamish's belief that love is extremely dangerous, but he still can't avoid the events that lead up to his celebrated engagement.