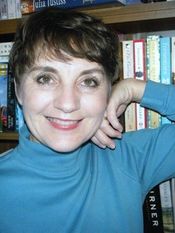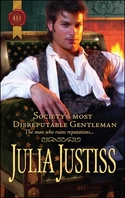 It doesn't take much research to prove that the "bad boy" is one of the most popular hero types in romance fiction.  For the Regency, the operative term is "rake" or "rogue;" enter that word as a title name on Amazon, and you currently get 1816 books with "Rake" in the title, 9087 with "Rogue."
Whether he comes kitted out as an ancient Roman gladiator or medieval knight, an arrogant Regency rake or Victorian duke, a contemporary cop, private eye, billionaire businessman or a futuristic shape-changing warrior or vampire, it's clear most romance readers love the the alpha male Bad Boy.  But what is it that we find so appealing?
Maybe it's the idea of all that hot, exciting, masculine energy, teasing and tantalizing you.  Maybe it's the challenge of trying to tame him, or the heady thrill of believing you may be the only woman who can do so.  Maybe it's the thought of all that barely-controlled sexual energy pulsing just under the surface, knowing it can sweep you to ecstasy at his whim, maybe at yours.  Maybe hooking up with someone who doesn't play by the rules and gets away with it calls to the rebel in us all.
Greville Anders, the hero in my February Regency historical, SOCIETY'S MOST DISREPUTABLE GENTLEMAN, has built himself quite a reputation as a rake.  A landless younger son from a minor branch of an important family, he's always resented the accident of birth that created him a mere "Mister" while his cousin was a wealthy marquess.  When he leaves the army after Waterloo, the subordinate who accompanies him to the small estate he is to oversee for that cousin, recognizing Greville's resentment, easily convinces him to turn over the daily management of the property to him, claiming a gentleman like Greville doesn't need to dirty his hands supervising a bunch of farmers.  Content for a time to play "lord of the manor," entertaining himself with doxies and dissolute friends, when Greville does take a closer look, he discovers to his chagrin that the associate has been embezzling money.  He confronts the man, only to be knocked on the head and sold to a press gang.
Eight months as a common seaman on a Royal Navy man-of-war radically changes Greville's perception of the world.  When he returns to England badly wounded after an action with pirates, he vows to turn his life around and pursue an honorable career.  Billeted while he heals at the home of Lord Bronning, despite his vow to reform his rake's ways, he can't help flirting with his host's beautiful daughter, Amanda.
Amanda, however, has been raised on the dream of marrying a highly-ranked politician and becoming a great Society hostess.  She's not about to risk her future dallying with a landless younger son, no matter how handsome and alluring.
But fate, love…and our rake have other ideas.
In Greville, I think the "bad boy" finds his best form:  he's still a rake, still exciting and unpredictable, but he's discovered that there's more to life than indulging his own lusts.  He will always have that wicked smile and the power to ignite irresistible desire in his lady with just a kiss…but he also possesses honor, loyalty and compassion, so that we can believe he is capable of controlling the urge to wander, once he's fallen in love with that one special woman.
Do you like reading about Bad Boys?  Do you find it believable that they can be "tamed" by the right woman?  Would you like to lasso one for yourself, or do you prefer something more reliable in Real Life?  (Be honest, now!)
Two responders drawn at random will each receive a copy of DISREPUTABLE.
Julia Justiss
JuliaJustiss.com
To comment on Julia Justiss's blog please click here.