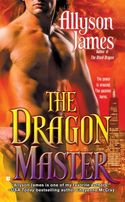 Dragon #3
November 2008
On Sale: November 4, 2008
Featuring: Seth; Carol Juan
304 pages
ISBN: 0425224716
EAN: 9780425224717
Mass Market Paperback
$6.99
Paranormal, Romance Paranormal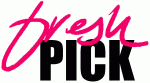 The Dragon Master
by Allyson James
The power is aroused. The passion burns.
He's big, hot, and not of this world. The third in this erotic paranormal series.
A Fire Dragon summoned here by a dangerous mage inflames the passion in the human female he has chosen to become his mate.

Will the Fire Dragon find his human mate in time to thwart an evil mage who's after his powers?
Excerpt
Chapter One
He didn't know where he was, or who he was, or why he was. He stood upright in a naked human body in a dark, cold place that smelled metallic, damp, and oily.
The only light came from a crude lamp set high on a wall, a flickering orb surrounded by insects craving brightness. He didn't blame them. A few moments ago, his world had been one of heat and light and now he stood in terrifying cold and darkness.
The dim light showed dirty walls and hard stones with letters scrawled beside a solid door. For some reason he could read the letters, though they made no sense to him.
Ming Ue's Dim Sum.
He went toward the windowless door, the dragon magic tangled across it making him nauseous. He Read More…