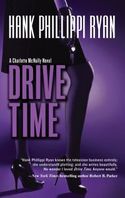 Charlotte McNally Mystery #4
February 2010
On Sale: February 1, 2010
Featuring: Charlotte McNally
400 pages
ISBN: 0778327973
EAN: 9780778327974
Mass Market Paperback
$7.99
Romance Suspense, Mystery Amateur Sleuth
Buy at Amazon.com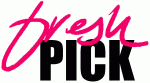 Drive Time
by Hank Phillippi Ryan
Investigative reporter Charlotte McNally is an expert at keeping things confidential, but suddenly everyone has a secret—and it turns out it is possible to know too much.
Her latest scoop—an expose of a counterfeit car scam, complete with stakeouts, high-speed chases and hidden-camera footage—is ratings gold. But soon that leads her to a brand-new and diabolical scheme. Charlie's personal and professional lives are on a collision course, too. Her fiancé is privy to information about threats at an elite private school that have turned deadly.
Charlie has never counted on happy endings. But now, just as she's finally starting to believe in second chances, she realizes revenge, extortion and murder may leave her alone again—or even dead . . . .

An exciting and complex plot makes this thrilling mystery a must-read.
Excerpt
I can't wait to tell our secret. And I'll get to do it if we're not all killed first.
We're ten minutes away from Channel 3 when suddenly the Boston skyline disappears. Murky slush splatters across our windshield, kicked up from the tires of the rattletrap big rig that just swerved in front of us on the snow-slick highway. Eighteen wheels of obstacle, stubbornly obeying the Massachusetts Turnpike speed limit.
I brace myself once again. During this afternoon's teeth-clenching, bone-rattling, knuckle-whitening drive, I've learned how J.T. feels about speed limits.
"Fifty-five is for cowards!" he mutters. My new photographer powers our unmarked car into the passing lane, sloshing what's left of my coffee and almost throwing me across the backseat. Franklin, seemingly oblivious to our icy peril, is in Read More…