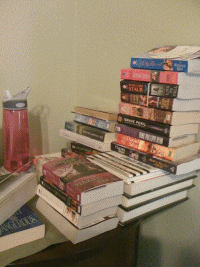 Reading…it's something I've had to do every day since before I can really remember. Reading is so fundamental, to quote a literacy ad campaign, I can't imagine life without it. In fact when my eyes shut down for a week I remember not the physical pain but the agony of not being able to read. I felt isolated, depressed, and very uneasy with life. So when I got a groaning sensation in my head because I had "mandatory reading" to do this week, it was time to reflect.
And also time to think about books…in general I always read at least one fiction book a day. It helps me settle down so I can go to sleep. This is my shut down period and I'm seldom so tired I can't read a good part of a book. Even if I'm up till 3am to finish some work. So. like so many addicted readers, I have a stash of books in most rooms I use in my house: kitchen, living room, family room, dining room, bedroom, bathrooms, and hall. You never know when you'll have a moment to read so better be prepared is my motto. And I take advantage of the stashes.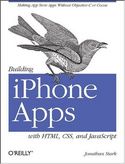 But I also read non-fiction, self-help books which are usually computer, technical or business centric. I need the computer stuff to make my business better (you know, Fresh Fiction and other sites), the business stuff on improving the company, and inspirational stuff to keep going. Also enjoy reading biographies and histories about people, events and cultures to help make sense of the world I live in.
So, this week I had to cross a line in my head, I had three books to read so I could be prepared for book signings and interviews. And the reading felt like work. I sorta groaned and forced myself to take time to read. It wasn't really hard but there was this part of me that just was stubborn and wanted to read something else. I even wanted to finish a book on how to make an iPhone app! Seriously, that is so wrong on so many levels.
My question or thought is … do you have the same problem at times? Is there a book you bought and you feel obligated to finish? Does it feel like "work?" Do you just blow it off? Or are you slightly resentful?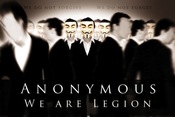 Until next time…
Get out there and READ a book…
Sara Reyes
DFW Tea Readers Group
Join us at Readers 'n 'ritas November 12-14, 2010! with Sherrilyn Kenyon and more guests
See you on the Twitter (@FreshFiction)
PS comment and you could win signed books in this weekend's blog contest. Two WINNERS!!!