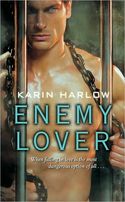 L.O.S.T. #1
June 2010
On Sale: May 25, 2010
Featuring:
Angela Giacomelli; Jax Cassidy
384 pages
ISBN: 1439109826
EAN: 9781439109823
Mass Market Paperback
$7.99
Romance Suspense, Romance Paranormal
Buy at Amazon.com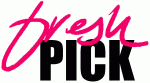 When falling in love is the most dangerous option of all…
When you have no alternative, then you call in L.O.S.T.
Because with the Last Option Special Team, it's do or die. . . .
It's Jax Cassidy's first mission for L.O.S.T.—one that will give the former cop who went rogue a chance to prove herself. Her assignment: gain the trust of assassin Marcus Cross . . . eliminate him . . . then take down Marcus's mentor, Joseph Lazarus, a man with a bold eye on the White House. But the woman who's known by her team for being a femme fatale succumbs to passion, only to discover Cross's deadly secret. He's a vampire, and Joseph Lazarus is his creator.
Left for dead by his platoon in the violent hills of Afghanistan, Special Ops sniper Marcus Cross was given a second chance at life. His newly heightened skills make him the perfect killing machine, and as Lazarus's right-hand man, he's quickly rising to the top of his dark empire, purging enemies with speed and precision. Only when dangerous beauty Jax Cassidy is sent to bring him in does he begin to question Lazarus's motives and his own actions. But when Jax's life is threatened by the one thing that can destroy them both, Marcus must make a bitter choice—her death or his.

A very satisfying and excitingly fresh perspective on Black Ops-meets-paranormal.