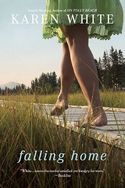 November 2010
On Sale: November 2, 2010
352 pages
ISBN: 0451231449
EAN: 9780451231444
Trade Size
$15.00
Fiction
Buy at Amazon.com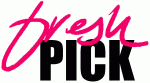 A Fresh Fiction 2010 Favorite Read. "as refreshing as a cool breeze on a hot Georgia afternoon."
You know that saying about how sometimes you're the windshield and sometimes you're the bug?
It's true. Take me, for example. I shook the Georgia dust from my feet fifteen years ago, vowing never to leave Manhattan. I traded sweet tea for Chardonnay, fried chicken for nouvelle cuisine, lazy days on my aunt's front porch for ad campaigns and board meetings, and the guy who broke my heart for my handsome boss, who soon became my fiance. Perfect, right?
Until my sister called. We haven't spoken since I left home–because she married the guy who broke my heart. What's more, she called to say my father is dying–but he refuses to finish until I show up. So I'm back in the hottest, dinkiest small town in Georgia, facing my sister and my old boyfriend over the heads of their–count them– five children. It couldn't get weirder, right? Unless you count Sam Parker–a long-forgotten classmate, now the town doctor–and how good he's beginning to look to me.
I'm falling apart, I think, wondering why resentment and wounded pride seem silly here in Walton, where forgiveness and acceptance go hand-in-hand with homecoming. And I'm beginning to suspect that I'm falling in love for real this time, with a man whose touch is so right, I feel like I'm…

There's no place like home.

A woman returns to her small hometown to visit her dying father and finds herself in the process.
Excerpt
Cassie was dreaming again. It was of old summers; the summers of bare feet, skinned knees and homemade peach ice cream that dripped down her chin and made her fingers sticky. Aunt Lucinda rang the supper bell, and Cassie and Harriet raced each other past the gazebo toward the back porch, their sun-kissed legs pumping under white sundresses. The jangling of the dream-bell seemed so real, Cassie felt she could touch the cold brass and make it stop.
Her fingers touched Andrew's arm instead, his skin warm under her hand, and she jerked awake, the smells of summer grass and Aunt Lucinda's lavender perfume lingering somewhere in the back of her mind. But the jangling continued, filling Cassie with dread.
She held her breath, looking at the glowing numbers on her clock, and listened for the next ring of the telephone. Only bad Read More…