As I write this 2011 has already been spotted for some of our friends in the Pacific Rim and is slowly methodically working its way across the planet. So Happy New Year to all! At the end of the year, I usually reflect on the good things of the past year and look forward to even better opportunities and life ahead. What's past is past and the future is bright and shiny, a silver ball.
Yesterday I spent looking at some of my books, because I've also decided I really need to be honest and clean out some of the ones I'll never read again or that have no specific meaning in my life. Not being cruel just realistic that even with more bookcases I am NOT going to be able to keep every book. It's a sad decision but one that had to be made. However in my throes of feeling strong about eliminating "clutter" I came across some of my collection of Georgette Heyer books. Not the popular ones that are reissued over and over but the medieval ones like THE CONQUEROR and SIMON THE COLDHEARTED. Wow, these were old ex-library books I'd collected, printed over 50 years ago and published even earlier. The pages were a bit faded and the typeset unfamiliar as was the dialect and the words. Sheld for shed or so I presume. Definitely not "cleaned up for Americans." But they brought back memories of reading old books in my home town's library.
The library was small and cramped with only one small room crowded with racks but the shelves were crowded with books, so that it was sometimes hard to pull out a book to check it out. And none of the books had book jackets. I suppose they took up too much space. So it was shelf after shelf of green, blue and red books with titles and authors in gold or white lettering, some faded some very bright, but all filled with the possibility of escape to an exciting unknown world.
So being me, I took the time to sit in a comfortable chair with THE CONQUEROR and relive a time long past (1066 to be exact) and enjoy the adventures of Raoul and Elfreda. Sorting through books can wait for another day.
This could be why I have so many books, I really need to become brutal. Sigh.
So, what are you doing for 2011? What books are you looking forward to reading?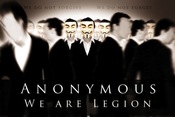 Until next time…
Get out there and READ a book…
Sara Reyes
DFW Tea Readers Group
Join us at Readers 'n 'ritas November 11-13, 2011 with Vicki Lewis Thompson and more guests
See you on the Twitter (@FreshFiction)
PS: Tell me what your worst or best books read in 2010 and be entered to win this weekend's Fresh Fiction contest. Everyone LOVES free books!