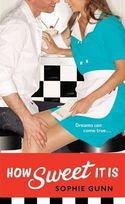 January 2011
On Sale: January 3, 2011
Featuring:
Lizzie Bea Carpenter; Dante Giovanni
406 pages
ISBN: 0446561991
EAN: 9780446561990
Paperback
$7.99
Romance
Buy at Amazon.com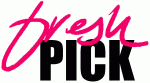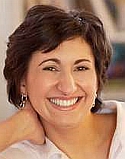 How Sweet It Is
by Sophie Gunn
Dreams can come true…
Life in the small town of Galton, New York sure is sweet. At least it was until single mom and diner waitress Lizzie Bea Carpenter gets a letter from her first-ever love. He's coming back to town Christmas day to meet Lizzie's daughter, the child he abandoned way back when.
Lizzie needs now more than ever to protect her daughter, and herself, from men who show up out of the blue, promising to grant a girl's every desire. So when a sexy, mysterious stranger appears because he overheard her wish for a free handyman, she wants him gone.
Now.
At least, the smart part of her does. The other part starts to wonder if he's the only man who can help her face her past, and get back to sampling the sweetest things in life.
Excerpt
CHAPTER ONE
For over a week the envelope sat on the dining room table unnoticed, buried under a stack of bird-seed catalogues and household bills like a bomb waiting to go off.
Life went on around it. Work, grocery shopping, and housework for Lizzie Bea Carpenter. School, babysitting, and friends for her fourteen-year-old daughter Paige.
Tick tick tick.
Normal life. A good life. Well, maybe not great, but fine. Galton New York, centrally isolated the locals liked to say, wasn't exactly the kind of town where remarkable things happened.
Until Saturday, September eighth, seven-twenty-two in the evening, when Lizzie's world turned upside down.
"Who do we know in Geneva?" Paige asked, coming into the kitchen, holding up an envelope covered in foreign stamps. It had been Paige Read More…