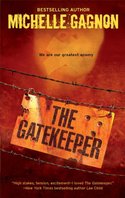 Kelly Jones #3
November 2009
On Sale: November 1, 2009
Featuring: Kelly Jones; Jake Riley
400 pages
ISBN: 0778326721
EAN: 9780778326724
Mass Market Paperback
$7.99
Thriller Police Procedural, Romance Suspense
Buy at Amazon.com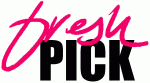 The Gatekeeper
by Michelle Gagnon
We are our own worst enemy…
Drugged then kidnapped, a young girl wakes up to a nightmare…
From the moment sixteen-year-old Madison Grant is abducted, an unthinkable terrorist plot is set in motion— pitting Special Agent Kelly Jones against her most powerful adversary yet. The kidnapper's ransom demands aren't monetary…they come at a cost that no American can afford to pay.
As Kelly's fiancé, Jake Riley, races to find Madison, Kelly is assigned to another disturbing case: the murder and dismemberment of a senator. At first the two cases don't appear to be related. But as Kelly navigates her way through the darkest communities of America—from skinheads to biker gangs to border militias—she discovers a horrible truth. A shadowy figure who calls himself The Gatekeeper is uniting hate groups, opening the door to the worst homegrown attack in American history.

Ripped from the headlines, this chilling tale of hate groups in America is shocking and believable.
Excerpt
Madison Grant leaned over the sink, careful not to get her jeans wet as she applied another coat of gloss. She rubbed her lips together, smacked them once, then dabbed the excess with her fingertip. She examined the resulting pink sheen critically—perfect. Stepping back, she tossed the wand into her purse. It was actually her sister's knockoff Fendi. Bree would totally flip when she realized it was gone. Hopefully that would distract her from checking for other things that had gone missing, like her driver's license and social security card. Of course by that time the shit would have hit the fan anyway. Their mom would be so freaked out that Bree's complaints about a stolen purse would fall on deaf ears. At least that's what Madison was hoping.
She shrugged on the purse and grabbed the handle of her carry-on Read More…