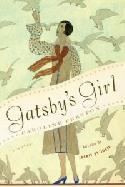 May 2006
Featuring:
F. Scott Fitzgerald; Ginevra King
320 pages
ISBN: 0618537252
Hardcover
$24.00
Fiction
Buy at Amazon.com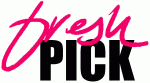 Gatsby's Girl
by Caroline Preston
A Novel of First Love…
She was two months past her sixteenth birthday, a rich man's daughter who had been told she was pretty far too often for her own good. He was nineteen years old, a poor boy full of ambition. They met at a country club dance in St. Paul, Minnesota, in January 1916.
Ginevra was F. Scott Fitzgerald's first love, but despite their intense epistolary romance, the relationship wouldn't last. After throwing him over with what he deemed "supreme boredom and indifference," she married a handsome young aviator from the right background.
Caroline Preston deftly evokes the entire arc of Ginevra's story from her first romantic meeting with Scott to the second act of her sometimes charmed, sometimes troubled life. Ginevra ruminates over what might have been had she picked the writer instead of the aviator. Furtively reading the now famous Fitzgerald's work, Ginevra sees herself in his characters, and not just as the spoiled debutante he'd known, but also uncannily predicting the woman she has become–cracks and all.
An affecting story of two people: one world famous, one a private person known only through her portrayals in priceless works of fiction, Gatsby's Girl is a tremendously entertaining yet moving novel about the powerful forces of first love, memory, and art.