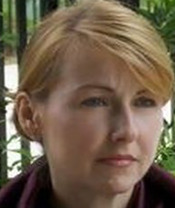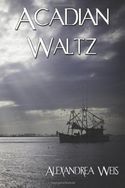 My first book, TO MY SENSES, has been called a romance by some and more than a romance, a love story if you will, by others. Is there a difference between a romance and a love story? I believe that difference is in the eye of the reader. For some, a romance novel may follow a set of circumstances that promise the inevitable happy ending, but a love story often takes the reader on a much different ride. It engages the reader on a deeper level with emotionally charged characters and poignant, life-altering choices. Romances may bring a comforting conclusion, but a love story does not because, as many of us know from experience, love is never predictable. Some romances may be forgettable, but a great love story will live on in the reader's memory for many years to come.
Why are love stories so engaging? Perhaps it is because of the nature of love itself. Love changes us, and can alter our direction in life, as Nicci Beauvoir was awakened by David Alexander's love in TO MY SENSES, or Pamela was transformed by Daniel's love in my novel, BROKEN WINGS. Such great love can act as a sudden wind on a calm sea, righting the sails of a ship, giving us a new course and a new horizon to aim for. We are penetrable souls, influenced and defined by whom we love. In such a way, love can move mountains or melt even the coldest heart, as is the case with my favorite character, Dallas August in RECOVERY.
When looking back on our lives, it has never been the house, car or other material things we long for, but those individuals most cherished whom we hold in our hearts forever. Kara Barton realized this in DIARY OF A ONE-NIGHT STAND, and Dallas August also has such an epiphany during his adventures in my fifth book, THE SECRET BROKERS. These characters learned that in that final moment of life, we remember those we have loved, and hope to carry that love with us to the other side.
It is not to say that the love shared between the characters of a "happily ever after" romance novel is any less sincere than the emotional ties binding two star-crossed, and sometimes tragically torn apart, lovers. Maybe it is when characters are taken to heart and become embedded within our psyche that they move from the light fragrance of a romance to the rich bouquet of a love story. Where romance may tweak at our hunger for passion and adventure, a love story reaches down into the inner workings of our soul and touches us in a way never expected.
That is what I hope my books do; takes the reader on a journey through the highs and lows of love. Teaching everyone that it is the attainment of life's greatest endeavor that matters most, and everything else we garner along the way simply pales in comparison. As Nora Kehoe, from my latest novel ACADIAN WALTZ, said, "our souls are not judged by the sins we accumulate in life, but by the love we take with us after our life has ebbed away."
To comment on Alexandrea Weis's blog please click here.