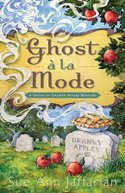 Granny Apples #1
September 2009
On Sale: September 1, 2009
312 pages
ISBN: 0738713805
EAN: 9780738713809
Paperback
$14.95
Mystery Woman Sleuth, Mystery CozyBuy at Amazon.com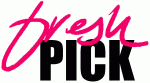 Ghost A La Mode
by Sue Ann Jaffarian
A new series debut from Odelia Grey mystery author Sue Ann Jaffarian Rotten to the core or the apple of his eye?
Granny was famous for her award-winning apple pies-and notorious for murdering her husband Jacob at their homestead in Julian, California. The only trouble is, Granny was framed, then murdered. For more than one hundred years, Granny's spirit has been searching for someone to help her see that justice is served—and she hits pay dirt when she pops in to a séance attended by her great-great-great-granddaughter, modern-day divorced mom Emma Whitecastle.
Together, Emma and Granny Apples solve mysteries of the past—starting with Granny's own unjust murder rap in the final days of the California Gold Rush. Along with a sprinkling of history, this spirited new mystery series features the amateur sleuth team of Emma Whitecastle and the spirit of her pie-baking great-great-great- grandmother, Granny Apples.

Full of fun and lively ghostly suspense!