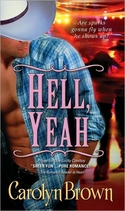 Honky Tonk #2
August 2010
On Sale: August 3, 2010
Featuring:
Travis Henry; Cathy O'Dell
384 pages
ISBN: 1402239270
EAN: 9781402239274
Mass Market Paperback
$7.99
Romance Contemporary
Buy at Amazon.com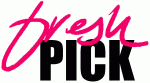 A Fresh Fiction 2010 Favorite Read.
Are sparks gonna fly when he shows up?
He lives the good life…
Gorgeous and rich, Travis Henry travels the country unearthing oil wells and then moving on. Then the beautiful blue-eyed new owner of the Honky Tonk beer joint becomes his best friend and so much more.
She's finally found a place that feels like home…
When Cathy O'Dell buys the Honky Tonk, the nights of cowboys and country tunes come together to create the home she's always wanted. Then in walks a ruggedly handsome oil man who tempts her to trade in the happiness she's found at the Honky Tonk for a life on the road with him…
Will a sexy showdown persuade two stubborn lovers to reveal their true hearts' desires, or will they both be left singing the blues?

Can't help falling in love with you.
Excerpt
"Ten, hell yeah!"
The women yelled with Gretchen Wilson as she sang "Redneck Woman" and asked the redneck girls to give her a big hell yeah as the New Year's countdown began.
"Nine, hell yeah."
"Eight, hell yeah."
Everyone held up their plastic flute of champagne.
"Seven, hell yeah!"
The men in the Honky Tonk beer joint yelled with the women.
"Six, hell yeah!"
"Five, hell yeah!"
Cathy was half way across the dance floor headed for the bar and stopped to look at everyone who'd be kissing someone in four more seconds. She remembered the previous year when she had someone to kiss. Even if he did turn out to be a first rate son-of-a-bitch, she missed the excitement of bringing in a brand new year Read More…