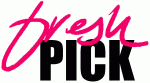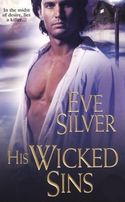 August 2008
Featuring:
Elizabeth Canham; Griffin Fairfax
352 pages
ISBN: 0821781294
EAN: 9780821781296
Paperback
$5.99
Romance Historical, Romance Suspense
Buy at Amazon.com
In the midst of desire, lies a killer…
In the quiet hamlet of Yorkshire, the hallowed halls of Burndale School stand…and evil lurks in its dark corners. For a serial killer with a proclivity for blonde women has struck again-this time, murdering two of its teachers. Now everyone is wondering when the killer will seek his next victim…
Elizabeth Canham has accepted a teaching position at the local boarding school in Yorkshire. But her quiet life takes a surprising turn when she meets Griffin Fairfax-the handsome father of one of her pupils. His mesmerizing stare quickly draws her in, and she can't deny the fierce attraction between them…
Griffin Fairfax appears to be a doting father and gentleman. But one disturbing truth lies at the heart of the murders-all of the victims were intimately connected to him. When Elizabeth discovers this, she wonders if it's a mere coincidence or if Griffin could be a charming, seductive killer so many women have lost their hearts-and lives-to…

A suspense packed gothic romance with a serial killer on the loose!