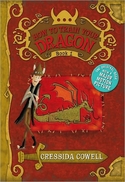 How To Train Your Dragon #1
February 2010
On Sale: February 1, 2010
Featuring: Hiccup Horrendous Haddock III
240 pages
ISBN: 0316085278
EAN: 9780316085274
Paperback (reprint)
$5.99
Childrens
Buy at Amazon.com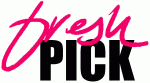 There are big expectations if you're the son of the viking king
How To Train Your Dragon
by Cressida Cowell
Now a major motion picture
Hiccup Horrendous Haddock III was an awesome sword-fighter, a dragon-whisperer and the greatest Viking Hero who ever lived. But it wasn't always like that.
In fact, in the beginning, Hiccup Horrendous Haddock III was the most put upon Viking you'd ever seen. Not loud enough to make himself heard at dinner with his father, Stoick the Vast; not hard enough to beat his chief rival, Snotlout, at Bashyball, the number one school sport and CERTAINLY not stupid enough to go into a cave full of dragons to find a pet… It's time for Hiccup to learn how to be a Hero.
Excerpt
1. FIRST CATCH YOUR DRAGON
Long ago, on the wild and windy isle of Berk, a smallish Viking with a longish name stood up to his ankles in snow.
Hiccup Horrendous Haddock the Third, the Hope and Heir to the Tribe of the Hairy Hooligans, had been feeling slightly sick ever since he woke up that morning.
Ten boys, including Hiccup, were hoping to become full members of the Tribe by passing the Dragon Initiation Programme. They were standing on a bleak little beach at the bleakest spot on the whole bleak island. A heavy snow was falling.
'PAY ATTENTION!' screamed Gobber the Belch, the soldier in charge of teaching Initiation.
'This will be your first military operation, and Hiccup will be commanding the team.'
'Oh, not Hic-cup,' groaned Dogsbreath the Duhbrain and most of Read More…