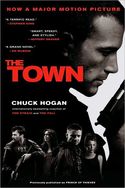 August 2010
On Sale: August 17, 2010
Featuring:
Adam Frawley; Doug MacRay; Claire Keesey
400 pages
ISBN: 1439196508
EAN: 9781439196502
Paperback (reprint)
$16.00
Fiction Media Tie-In, Thriller Crime, Suspense
Buy at Amazon.com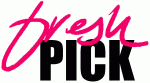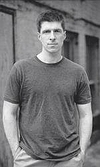 What if you had to chose between family and freedom
Previously published as PRINCE OF THIEVES
The men wear masks. Their guns are drawn on the bank manager. She nervously recites the alarm code, and the tumblers within the huge vault fall. The timing and execution are brilliant. It could be the perfect heist. But as the huge sum of cash is stolen, so too is one man's heart — and that man is the Prince of Thieves…
Charlestown, a blue-collar Boston neighborhood, produces more bank robbers and armored car thieves than any square mile in the world. In this gripping, intricately plotted thriller, Claire Keesey, the branch manager for a Boston bank and one of an influx of young professionals chipping away at the neighborhood's insularity, is taken hostage during a robbery. She is released, but Doug MacRay, the brains behind the tough, tight-knit crew of thieves, can't get her out of his mind. Tracking her down without his mask and gun, Doug introduces himself, and as soon as he and Claire meet, their mutual attraction is undeniable — as are the risks of a relationship.
Meanwhile, Doug's crew pulls off another audacious, meticulously planned job. Frustrated by their ingenuity and brazen ambition, FBI Agent Adam Frawley begins to zero in on Doug and his pals — and against his own better judgment, he, too, develops more than a professional interest in Claire.
Under pressure from Frawley's ever-closer investigation, Doug imagines a life for himself away from bank robberies and Charlestown. But before that can happen, the crew learns that there may be a way to rob Boston's venerable baseball stadium, Fenway Park. It's a magnificently dangerous and utterly irresistible opportunity — yet for Doug, pursuing his former hostage may be the most dangerous act of all…
Chuck Hogan's brash tale of four men — thieves, rivals, friends — being hunted through the streets of Boston by a tenacious FBI agent, and the woman who may destroy them all, is a spectacular, stylish, heart-pounding thriller.
Excerpt
Chapter One: The Bank Job
Doug MacRay stood inside the rear door of the bank, breathing deeply through his mask. Yawning, that was a good sign. Getting oxygen. He was trying to get amped up. Breaking in overnight had left them with plenty of downtime to sit and eat their sandwiches and goof on each other and get comfortable, and that wasn't good for the job. Doug had lost his buzz — the action, fear, and momentum that was the cocktail of banditry. Get in, get the money, get out. His father talking, but fuck it, on this subject the old crook was right. Doug was ready for this thing to fall.
He swung his head side to side but could not crack his neck. He looked at the black .38 in his hand, but gripping a loaded pistol had long since lost its Read More…