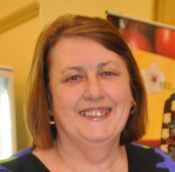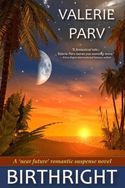 I get a buzz writing about characters I call a "blank canvas". Not knowing much about their own history, they're free to invent themselves as Adam – a baby found at sea amid the wreckage of a ship – does in BIRTHRIGHT. He's not my first blank canvas character. In MAN WITHOUT A PAST, the hero was found at a bus stop, his family unknown. My CODE OF THE OUTBACK romantic suspense series dealt with three brothers fostered by one couple. The worldwide success of family history TV shows tells us how universal is the desire to know ourselves, and to make up what we don't know.
My fascination with family history began with my own parents who cut all ties with their past after emigrating to Australia when I was seven. Much as I wish I were an alien, and friends have their suspicions LOL, I know I'm basically from English stock with some Celtic mysticism thrown in. But growing up without any close relatives made me wonder about people like Adam, and anyone who is adopted or lost to family in some way.
Adam is a sexy-as-sin genius (more wishful thinking, Valerie?) so he isn't given to fantasizing. Yet he still wonders about himself, refusing to get involved because he doesn't want a child of his suffering through not knowing their background.
How much do you know about your family history? If you could reinvent yourself as anyone, who would you be? Comment and win a download of BIRTHRIGHT for Kindle with a personal "authorgraph".
Valerie Parv is one of Australia's most successful writers with more than 29 million books sold in 26 languages. She is the only Australian author honored with a Pioneer of Romance award from RT Book Reviews, New York. With a lifelong interest in space exploration, she counts meeting Neil Armstrong as a personal high point. So it's no wonder she's taking romance to the stars and beyond In Birthright, her most ambitious novel yet. She loves connecting with readers via her website, blog, @ValerieParv on Twitter and on Facebook.
About BIRTHRIGHT
Former police officer turned deputy governor, Shana Akers, is used to handling high-stakes situations. But after learning that a space shuttle mission about to be launched from her island home may have a shocking secret agenda, she must turn for answers to the man who has challenged her mind and emotions for years.
Scientific genius and space center director, Adam Desai, is a truly self-made man. Found adrift at sea as a baby, he knows nothing about his origins until two VIPs attending the launch force him to confront the truth about his past, changing everything Adam has ever believed about himself.
Faced with a danger that threatens the entire world, can Adam and Shana find the strength to trust not only each other, but the mysterious VIPs whose unusual abilities defy logical thinking? Especially when it becomes clear that they'll need all of their combined resources to reclaim humanity's BIRTHRIGHT.
Published by Corvallis Press USA 2012.
To comment on Valerie Parv's blog please click here.