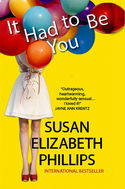 Chicago Star/Bonner Brothers series – book #1
March 2002
On Sale: March 5, 2002
Featuring:
Dan Celebow; Phoebe Somerville
384 pages
ISBN: 0380776839
EAN: 9780380776832
Paperback (reprint)
$7.99
Romance Contemporary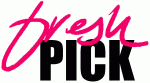 Everyone reads about the Chicago Stars at the start of football season, so, here's number 1
It Had to Be You
by Susan Elizabeth Phillips
The Chicago Stars are about to take the field…and they're not the only ones playing for keeps.
The Windy City isn't quite ready for Phoebe Somerville—the outrageous, curvaceous New York knockout who has just inherited the Chicago Stars football team. And Phoebe is definitely not ready for the Stars' head coach, former gridiron legend Dan Calebow, a sexist jock taskmaster with a one-track mind. Calebow is everything Phoebe abhors. And the sexy new boss is everything Dan despises—a meddling bimbo who doesn't know a pigskin from a pitcher's mound.
So why is Dan drawn to the shameless sexpot like a heat-seeking missile? And why does the coach's good ol' boy charm leave cosmopolitan Phoebe feeling awkward, tongue-tied…and ready to fight?
The sexy, heartwarming, and hilarious "prequel" to This Heart of Mine—Susan Elizabeth Phillips's New York Times bestselling blockbuster—It Had To Be You is an enchanting story of two stubborn people who believe in playing for keeps.
Chicago Stars Novels
Excerpt
Chapter One
Phoebe Somerville outraged everyone by bringing a French poodle and a Hungarian lover to her father's funeral. She sat at the gravesite like a fifties movie queen with the small white poodle perched in her lap and a pair of rhinestone-studded cat's-eye sunglasses shielding her eyes. It was difficult for the mourners to decide who looked more out of place — the perfectly clipped poodle sporting a pair of matching peach satin ear bows, Phoebe's unbelievably handsome Hungarian with his long, beaded ponytail, or Phoebe herself.
Phoebe's ash blond hair, artfully streaked with platinum, swooped down over one eye like Marilyn Monroe's in The Seven Year Itch. Her moist, full lips, painted a delicious shade of peony pink, were slightly parted as she gazed toward the shiny black casket that held what was left of Bert Read More…