Fresh Pick for Wednesday, February 3rd, 2016 is LADY BRIDGET'S DIARY by Maya Rodale
#RomanceWednesday a delightful new series begins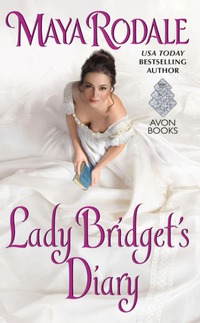 In the first novel of Maya Rodale's stunning new series, an American heiress must learn to navigate London society and an infuriatingly irresistible rake . . .
Lord Darcy is the quintessential Englishman: wealthy, titled, impossibly proper, and horrified that a pack of Americans has inherited one of England's most respected dukedoms. But his manners, his infamous self-restraint, and his better judgment fly out the window when he finds himself with the maddening American girl next door.
Lady Bridget Cavendish has grand—but thwarted—plans to become a Perfect Lady and take the haute ton by storm. In her diary, Bridget records her disastrous attempts to assimilate into London high society, her adoration of the handsome rogue next door, her disdain for the Dreadful Lord Darcy, and some truly scandalous secrets that could ruin them all.
It was loathing at first sight for Lady Bridget and Lord Darcy. But their paths keep crossing . . . and somehow involve kissing. When Lady Bridget's diary goes missing, both Darcy and Bridget must decide what matters most of all—a sterling reputation or a perfectly imperfect love.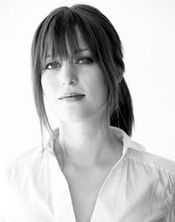 Maya Rodale began reading romance novels in college at her mother's insistence. She is now the author of numerous "dazzlingly sexy and witty" historical romance novels. A champion of the romance genre and it's readers, she is also the author of the non–fiction book Dangerous Books For Girls: The Bad Reputation Of Romance Novels, Explained and a co–founder of Lady Jane's Salon, a national reading series devoted to romantic fiction. Maya lives in New York City with her darling dog and a rogue of her own.
The Fresh Pick is chosen by a group of readers and is never a purchased advertisement or promotion. We've picked this book because it appeals to us and we like to share our diverse tastes in reading and hope you'll give it a try.