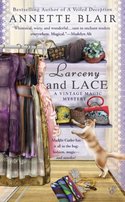 Vintage Magic Mystery #2
August 2009
On Sale: August 4, 2009
Featuring: Madeira Cutler
304 pages
ISBN: 0425229114
EAN: 9780425229118
Paperback
$7.99
Mystery Woman Sleuth
Buy at Amazon.com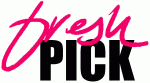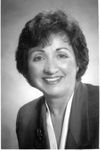 Larceny And Lace by Annette Blair
Maddie Cutler has it all in the bag: fashion, magic–and murder! If that dress could talk…
Madeira Cutler is busy opening her new vintage clothing store in what was once the town's morgue when she discovers an intruder snooping around a bunch of bones in a body drawer. Now, she'll have to dig up more than the past to solve a crime.
Excerpt
"I find that it is vital to have at least one handbag for each of the ten types of social occasion: Very Formal, Not So Formal, Just a Teensy Bit Formal, Informal but Not That Informal, Every Day, Every Other Day, Day Travel, Night Travel, Theater, and Fling." —Miss Piggy
Chapter One
If I hadn't asked my New York cronies to mention my grand opening in their national fashion magazines, I might be able to breathe as if I weren't wearing Scarlett O'Hara's corset.
Thirteen days before Halloween. Thirteen days to open Vintage Magic, my dress shop for timeless classics and designer originals.
What was I doing to make it happen? Driving home to Mystic, Connecticut, from New York after working out my contractual two weeks' notice, rather than forfeiting the bonus I needed to Read More…