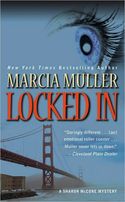 Sharon McCone #26
October 2010
On Sale: October 1, 2010
Featuring:
Sharon McCone
352 pages
ISBN: 0446400491
EAN: 9780446400497
Mass Market Paperback (reprint)
$7.99
Mystery Woman Sleuth
Buy at Amazon.com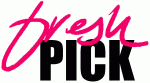 A 2010 Barry Award Nominee for Best Novel. The Barry and Macavity Awards will be announced at the opening ceremonies of Bouchercon 2010 in San Francisco.
Shot in the head by an unknown assailant, San Francisco private eye Sharon McCone finds herself trapped by locked-in syndrome: almost total paralysis but an alert, conscious mind. As she lies in her hospital bed, furiously trying to break out of her body's prison, all the members of her agency fan out to find the reason she was attacked. Meanwhile, Sharon becomes an incapacitated detective, evaluating the clues from her staff's separate investigations and discovering unsettling truths that could put her life in jeopardy again. But as the case draws to a shocking conclusion, her husband, Hy, threatens to return to his own violent past–and exact fatal vengeance on Sharon's would-be killer.
Excerpt
Monday, JULY 7
SHARON MCCONE
A typical July night in San Francisco. Mist swirling off the bay, a foghorn bellowing every thirty seconds out at the Golden Gate. Lights along the Embarcadero dimmed, and the sidewalks and the streets mostly empty at a few minutes after nine. Sounds of traffic on the Bay Bridge curiously muted. In contrast, my boot heels tapped loudly on the pavement.
Ahead of me lay Pier 24½. Three long blocks behind me my vintage MG sat in a no-parking zone, out of gas.
Way to go, McCone. When you fly, you're meticulous about fueling. But with the car, you resist stopping at a station till the damn thing's running on fumes.
Just my luck—the fumes had given out short of my destination tonight.
Pilot Read More…