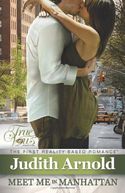 September 2010
On Sale: September 1, 2010
Featuring:
Erika Fredell; Ted Skala
264 pages
ISBN: 075731533X
EAN: 9780757315336
Paperback
Romance
Buy at Amazon.com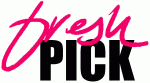 Meet Me In Manhattan
by Judith Arnold
Ted Skala and Erika Fredell were the perfect New Jersey high school sweethearts. Like many teens Ted and Erika spent plenty of time in parked cars under the stars, but there was so much more between them than the chemistry that ignited their courtship, and Ted couldn't imagine a life without Erika.
By graduation he was ready to get engaged. Erika, however, was ready to spread her wings and faraway she flew to college. She broke his heart. She sailed the world.
Fast forward 15 years. Living in Manhattan, Erika successfully climbs the corporate ladder but her love life stinks. Ted is also living the life of a successful businessman in Manhattan, and he's involved in a serious relationship. Problem is, he still can't get Erika out of his system.
When fate intervenes and their paths cross, the result is emotionally explosive and that old black magic is back with the force of a super nova. But Erika once ravaged his heart: How can Ted ever trust her again? And now that he's seriously involved with another woman, how can Erika hope for a second chance with the man she never should have let go?
Excerpt
Chapter One
RELAX, ERIKA TOLD HERSELF. IT'S JUST TED.
Standing in the drizzle on a busy SoHo corner outside Fanelli's Cafe, Erika Fredell acknowledged that there had never been anything just about Ted. And ordering herself to relax didn't make her nerves stop twitching. She'd raced here from the gym after working out, showering, and blow-drying her hair—a lot of good that did, since it was raining—and putting on some make-up so she'd look good, even though it was just Ted she was meeting. Fanelli's was only a few blocks from the gym, and she'd covered those blocks at a trot in an effort not to be too late. Halfway there, she'd realized that she'd left her wallet at home.
Read More…