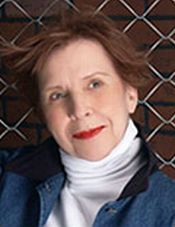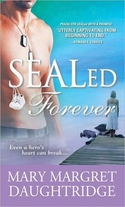 SEALED FOREVER, my latest release, landed in bookstores the same week the biggest story of the year, put SEALs, whose very secret work usually goes unlauded, on the front page.
Suddenly from family, friends, and fans I'm getting phone calls and emails praising me for showing the world what heroes SEALs are.
My stories have more in common with Army Wives than with Saving Private Ryan, but really, they don't have much in common with either. I took the quintessential action figure hero, and turned expectations about what a SEAL story was like on its head.
My stories are entirely character-driven. Where I got lucky was that SEALs not only have great bodies, and warrior abilities honed to the absolute pinnacle of the humanly possible, they have the characteristics every romance reader is looking for in alpha hero.
SEALs absolutely would not be SEALs if they weren't the men they are. Aggressive, violent, competitive, bulldog tenacious, self-assured to the point of arrogance, a strategic thinker and also generous, protective and nurturing.
Up to now my SEALed books have shown the heroes, away from what for them is the "real world" of operations and the support of other SEALs. To meet their goals they are forced to interface with civilian women (and vice versa).
SEALED FOREVER breaks precedent. The reader gets to see the hero Garth Vale operating, making command decisions. He wants to see SEALs used more effectively and he'll need a higher rank to do it. As a means of forwarding his ambition, he snags an assignment with a black ops outfit that uses a small airstrip in North Carolina to get operatives into and out of the country.
But everything changes when he finds a stowaway baby aboard an incoming spy plane. He knows what his bosses would expect him to do, but SEALs are taught to decide for themselves what's an acceptable risk and refuse orders when necessary. Ultimately, Garth must settle for himself what makes a man a man, a man a SEAL, and a SEAL a hero.
Every facet of Garth's character-based dilemma, I drew from some nugget I extracted as I read SEAL memoires, including stories of rescued babies–one removed from danger when a SEAL was following orders, one saved when a SEAL ignored orders.
As I read SEAL memoirs, I don't necessarily draw the same conclusions a SEAL would. I'm repelled sometimes, roll my eyes others. I laugh out loud, and am brought to tears by the tender, totally unsentimental care they give each other. My heart aches for the sacrifices they and their families make without complaint.
I'm not worthy to unlace their boots; I know I could never fill them. I haven't done anything to either honor SEALs or make them heroes. They did that all by themselves.
So what shall I do with the fact that I, both as an American and as a writer, reap benefits where I haven't sown?
My quandary was on my mind while I was having lunch with friends the other day. Synchronistically, one friend told this story:
"My father was in the Navy in World War II. One Sunday, a few years ago, his church had a potluck social on what happened to be Veteran's Day weekend. He took his place in the serving line and a neighbor came up to him and said, 'John! What are you doing at the back of the line? We're supposed to be honoring veterans today! Come with me.'
He took my father by the arm and began to push through the crowd, shouting, 'Make way! Veteran coming through!'
When people heard the commotion, they stepped aside, and a lot of them–people he'd known all his life, but who had thought of him only as a farmer and a church member–shook his hand, and expressed their gratitude for his service to our country.
My daddy was around eighty at the time. He said it was one of the most moving experiences of his life."
Another person listening to the story asked, "When they got to where the food was, did the man who shouted 'Veteran coming through' return to the end of the line?"
My friend shook her head and laughed. "Oh-h-h no! He had made it to the front and there he stayed."
See? That's me. I haven't earned a place of honor. I'm only the one who shouts, "Here come the heroes!"
But here I am. And here I'll stay.
SEALED FOREVER BY MARY MARGRET DAUGHTRIDGE
He's got a living, breathing dilemma…
In the midst of running an undercover CIA mission, Navy SEAL Lt. Garth Vale finds an abandoned baby, and his superiors sure don't want to know about it. The only person who can help him is the beautiful new doctor in town, but she's got another surprise for him…
She's got a solution…at a price…
Dr. Bronwyn Whitescarver has left the frantic pace of big city ER medicine for a small town medical practice. Her bags aren't even unpacked yet when gorgeous, intense Garth Vale shows up on her doorstep in the middle of the night with a sick baby…
But his story somehow doesn't add up, and Bronwyn isn't quite sure who she's saving–the baby, or the man…
ABOUT THE AUTHOR
Mary Margret Daughtridge has been a grade school teacher, speech therapist, family educator, biofeedback therapist, and Transpersonal Hypnotherapist. She is a member of the Heart of Carolina Romance Writers, Romance Writers of America, and Romancing the Military Soul, and is a sought-after judge in writing contests. She resides in Greensboro, North Carolina. For more information, please visit www.marymargretdaughtridge.com and www.sourcebookscasablanca.com.
To comment on Mary Margret Daughtridge's blog please click here.