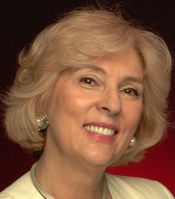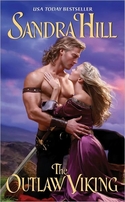 So how do you like this Brave New World we are living in now, readers? And do you have any idea how much you personally are going to be forced to change your reading habits?
I write funny sexy romance novels. Whether they be Vikings, knights, Navy SEALs, Cajuns, Creole planters, or, yes, even vampire angels, whether they be historical romance, time travel, or contemporary books, the underlying theme in all my books is humor and sizzle. For example, I have a new historical romance coming out in October, THE NORSE KING'S DAUGHTER, and a new Deadly Angels series starting in May, 2012 with KISS OF PRIDE, plus a gazillion reissues of all my Viking novels being put out monthly starting in January, 2011 through May, 2012. Not to mention my still-in-print Cajun novels, including SO INTO YOU. Thus far, all my books have been put out by traditional publishers, in both print and ebook formats.
Vikings
I'm wondering, though, how readers, especially those who are new-to-me are going to find my books in the future, and that is true of all other authors, as well. There is a virtual tsumami of books about to flood the marketplace, and it's impossible to predict who will sink or swim when the storm is over. To be perfectly frank, it could be me. Aside from the regular supply of books that come out each month, now authors are rushing to get their out-of-print backlists into the ebook marketplace, others are self-publishing books that were not accepted by traditional publishers (often for lame reasons, often for good ones), and many more are producing new material faster than you can say Kindle.
I'm not saying this is a bad thing. I'm glad some of the old books by my much-loved writers will be available again, and in new formats. I'm glad new, fresh authors will come out of the woodwork, like Amanda Hocking. I'm glad book sales will rise, even if it is at the expense of printed books. I'm glad authors have other choices, and no longer have to be controlled by the Big Six (or whatever number it is today).
2011 Reissues
But you can be sure there is going to be a ton of unedited, unprofessional material tossed out there into the mix. And I can tell you for a certainty that some of your favorite authors will be disappearing from the landscape. And you can be sure that brick-and-mortar stores are going to disappear like so much flood debris.
The question to me, though, is how are readers going to find my books in the flotsam of choices, unless they are searching specifically for a Sandra Hill book, unless they are browsing bookstore shelves. If they search "sexy Vikings," they may very well get three Vikings in the bed furs with a hot Norse babe doing things my Norsemen never have. Or if they search "funny Vikings," they may get something like this cartoon. Or if they search "Navy SEAL books", there are currently about a trillion links, considering how popular these elite troops are now.
Who could have guessed ten years ago, or even five years ago, heck, even two years ago how much books-what is published, where it is published, how it is published–would have changed? And how it would affect us all?
I'm trying my best to embrace the change. These truly are exciting times. But it makes me tired as a writer to think of all the non-writing, but writer-related, stuff I would have to do to stand out in the crowd of ebook mania. And it makes me tired as a reader to do the time-consuming searching.
So, when I want a good book to read now, I search by author name only and stick with the tried-and-true. And that is sad.
What do you do?
Please comment here to be one of TWO winners: either a set of three signed Viking novels or three signed Cajun novels (along with a St. Jude candle, Tante Lulu's favorite patron saint of hopeless cases), then come visit at my website,
As always, I wish you smiles in your reading, but don't try finding me that way.
To comment on Sandra Hill's blog please click here.