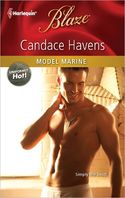 Uniformly Hot
November 2011
On Sale: October 18, 2011
Featuring:
Will Hughes; Hannah Harrington
224 pages
ISBN: 0373796501
EAN: 9780373796502
Paperback
$5.25
Romance, Romance Erotica Sensual
Buy at Amazon.com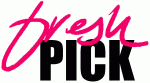 The perfect model
Model Marine
by Candace Havens
Simply the best…
Subject: Captain Will Hughes, U.S. Marine Corps
Current Status: On assignment in NYC— suddenly recruited to shed the uniform!
Mission: Serve as model, muse and man-toy without running afoul of the general.
Obstacle: Hannah Harrington, fashion world It girl.
Hannah narrowly escapes Fashion Week disaster by hijacking gorgeous Will for her runway show—after all, rock-hard abs are the ultimate accessory. His good deed nearly lands him in the brig, but he'll risk anything to get back into her bed….
Hannah can't figure out how this model marine got under her skin—they're complete opposites! But sexy Will not only ignites her senses, he fuels her creativity: an irresistible combination, even if it can't last. Can two steamy weeks together satisfy their lust…or will they have to extend this mission?
Excerpt
"The male models are in jail." Anne Marie whispered the words so Hannah wasn't sure if she heard her correctly. They were backstage working with the stylists to make sure the hair was correct for each model, and the deafening noise from the chatter made it difficult to converse without screaming. Anne Marie, the assistant director of Hannah Harrington Designs, had to be wrong. The fashion show launched in exactly forty-seven minutes and Hannah had planned everything down to the last stitch in the handbags the models would carry. There was no way something like this could happen.
Though it was freezing backstage, a small bead of sweat dampened her brow. "Did you say they're in jail?" Hannah tried to keep the panic from rising in her voice, but there was a tiny squeak at the end. "Oh, Anne Marie— You— No—take it back. I mean Read More…