October 2010
On Sale: September 21, 2010
Featuring:
Lend; Evie
320 pages
ISBN: 0061985848
EAN: 9780061985843
Hardcover
$16.99
Young Adult Paranormal
Buy at Amazon.com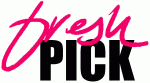 Why is falling in love so hard?
Paranormalcy
by Kiersten White
When a dark prophecy begins to come true, sixteen-year-old Evie of the International Paranormal Containment Agency must not only try to stop it, she must also uncover its connection to herself and the alluring shapeshifter, Lend.
Evie's always thought of herself as a normal teenager, even though she works for the International Paranormal Containment Agency, her ex-boyfriend is a faerie, she's falling for a shape-shifter, and she's the only person who can see through paranormals' glamours.
But Evie's about to realize that she may very well be at the center of a dark faerie prophecy promising destruction to all paranormal creatures.
So much for normal.