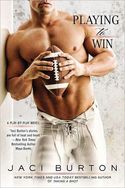 Play-by-Play #4
September 2012
On Sale: September 4, 2012
Featuring:
Savannah Brooks; Cole Riley
320 pages
ISBN: 042524783X
EAN: 9780425247839
Kindle:
B0072O025U
Paperback
$15.00
Romance Erotica Sensual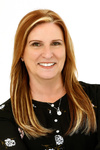 Football mania continues
Football star Cole Riley is notorious for doing as he pleases-on the field and off. He parties hard and fights harder, but if he doesn't clean up his act, his career is over-so Cole reluctantly agrees to work with image consultant Savannah Brooks.

All the characteristics that have put this series high on my must read list.
Excerpt
She was beautiful, sure, with a face that would stop traffic. And the way she was put together screamed money or high society. Her hair was piled up on her head, she wore a pearl necklace that he knew damn well wasn't fake, and he'd been with enough women to learn designers, and that little purse on the table cost a lot of money.
Maybe she was related to the team owner. But he hadn't seen anyone come within ten feet of the table in the past two hours. She was no wallflower, but she wasn't giving off vibes that said "Come talk to me."
Wasn't his problem. He didn't know her and he intended to have fun tonight. Team parties were always a blast, and even better, this one was media free. He could down a few drinks, chill with Read More…