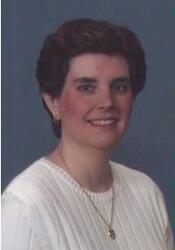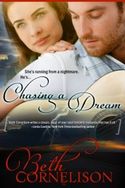 I admit it. I have a 'tude. More specifically, I have a stubborn streak that hates to be told no. The surest way to fire me up to do something is to tell me I can't. I can't have ice cream for breakfast? Pass the Ben and Jerry's! I can't fit my car in that parking place? Watch me!
So when I started writing romances mumble mumble years ago and was told I can't have a musician as a hero, I took offense. The prevailing theory was that readers didn't like sports heroes (Ahem, Susan Elizabeth Phillips Chicago Stars anyone?)— nor artists, actors or musicians. Supposedly these careers had stigmas attached to them and weren't considered hero-worthy. My inner rebel immediately shouted, "What? Musicians are sexy! Musicians are romantic! Musicians can be rough and tough guys who'll protect the heroine from danger!"
The gauntlet had been thrown down, and I set out to write a musician hero readers would swoon over. Based on reader mail I've received regarding CHASING A DREAM, I succeeded.
In CHASING A DREAM, country musician Justin Boyd has a dream of making it big in Nashville. He's got the winning combination of talent and tenacity. Nothing can stop him from pursuing his dream…except a woman in peril. When Justin meets Tess Sinclair and quickly figures out she's on the run from an abusive husband, he puts his career on hold, determined to do for Tess what he couldn't do for his sister— save her life.
I've written dozens of heroes over the years, but Justin will always be one of my favorites. Justin is sexy, brave, committed, encouraging…everything Tess needed him to be. And he could sing and play the guitar like a dream.  But most important to me:  He was an ordinary guy pushed into extraordinary circumstances, and he proved himself more than worthy of the title "hero."
I'm so happy to re-release CHASING A DREAM as an ebook, available through Kindle and Nook, and as part of my re-release celebration, you can register for a chance to win a $25 Amazon gift card.
But first, tell me what you've done that naysayers told you you couldn't. I love to hear stories of defying the odds! Happy reading, Beth
To comment on Beth Cornelison's blog please click here.