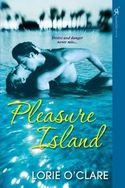 June 2009
On Sale: June 1, 2009
Featuring:
Natalie Green; Nicholas; Tomas
304 pages
ISBN: 0758234473
EAN: 9780758234476
Paperback
$13.95
Erotica
Buy at Amazon.com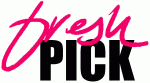 Pleasure Island
by Lorie O'Clare
Paradise Island seems like the ideal getaway for Natalie Green. She can't wait to fulfill her secret sexual fantasies, and once she's read the contract, she's ready to sign on the dotted line for two weeks of pure carnal ecstasy. Now all she has to do is choose the perfect men.
With their hard bodies and skilled fingers, Nicolas and Tomas take turns pleasuring Natalie in ways she's never felt before. And when the three of them embark on a wild ride of passion together, it's the most erotic experience she's ever felt. But that's when she discovers the perfect deception.
Mind-blowing sex is incredible, yet Natalie senses something is not quite right with the men in her life. And when she explores the island, she discovers the truth – and the incredible secret about Paradise Island…