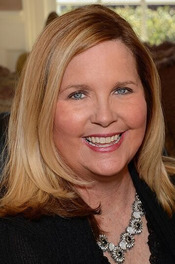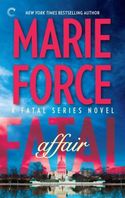 What makes a hero unforgettable? The answer to that question is no doubt different for each of us. We all have a certain idea of what we're looking for, and of course no one guy is going to have every quality we're seeking. However, romance heroes have to be a step above. They have to transcend our every expectation.
Nick Cappuano in Fatal Affair is the man. Tall, handsome, smooth, elegant, smart, sarcastic, neat (to a fault), sexy, thoughtful, persistent, and (this is very important in Washington) well connected. By the time we finished work on the book, my editor Jessica were both in love with him, and kinda fighting over him if the true be told. I adore him. I flat out love him. I want him for my very own (but please don't tell my husband that!). Nick is the kind of character who becomes so real, so tangible, that I find it hard to believe he's not really out there moving and shaking on Capitol Hill.
I've spelled out some of Nick's finer qualities above, but there's another fine quality that reviewers have pointed out more than once: Nick is not afraid to apologize when he's wrong. One of my favorite scenes in Fatal Affair follows an incident where Nick badly overreacts to something Sam does. Later, he apologizes and she is so shocked that she asks him to say it again so she can be sure she's hearing him correctly. "This is quite a moment for me," she says. That, of course, irritates Nick, but he doesn't retract his apology. A guy who can say he's sorry? Shiver me timbers. Who wouldn't want him?
I suppose it's great that I really love Nick and Sam because I'm hoping to write a lot of books about them. But I want to hear from you! What makes a romance hero truly unforgettable to you? What qualities must he have to earn your heart? What's an automatic turn off? I'll give a copy of Fatal Affair to one respondent. Thank so much for coming by today!
About Fatal Affair
On the morning of the most important vote of Senator John O'Connor's career he is late–again. His best friend and chief of staff, Nick Cappuano sets off to O'Connor's apartment expecting to roust him from bed and hoping he is alone. But what Nick finds is that O'Connor, the handsome, amiable Senator from Virginia, has been brutally murdered, and Nick's world comes crashing down around him. Complicating the disaster, the detective assigned to the case is none other than Sam Holland, Nick's one-night stand from six years earlier, the woman who broke his heart and haunts his dreams. With six years worth of unfinished business hanging between them and more than a few scores to settle personally and professionally, Nick and Sam set out to find the senator's killer while trying–and failing–to resist the overwhelming attraction between them that seems to have only grown over the years.
It soon becomes clear that the senator's past holds secrets that not only led to his death but now endanger Nick and Sam as well. Working together to find a killer and to rediscover the love they thought they lost long ago, they must put the past behind them and build a future that offers a world of new opportunities for both of them–including an offer from the Virginia Democrats for Nick to finish the last year of John's term.
And about me:
Marie Force's first romantic suspense, FATAL AFFAIR, will be out June 21, 2010 from Carina Press. Book 2 in the Fatal Series, FATAL JUSTICE, is coming soon from Carina. She is also the author of LINE OF SCRIMMAGE and LOVE AT FIRST FLIGHT. Of LINE OF SCRIMMAGE, Booklist said, "With its humor and endearing characters, Force's charming novel will appeal to a broad spectrum of readers, reaching far beyond sports fans." Wild on Books said, "LOVE AT FIRST FLIGHT. by Marie Force is most definitely a keeper. It is an astounding book. I loved every single word!" A third contemporary, EVERYBODY LOVES A HERO, is due out Feb. 1, 2011.
Since 1996, Marie has been the communications director for a national organization similar to the Romance Writers of America. She is a member of RWA's New England, From the Heart and Published Author Special Interest Chapters. While her husband was in the Navy, Marie lived in Spain, Maryland and Florida, and is now settled in her home state of Rhode Island. She is the mother of two children and a feisty dog named Brandy.
For more information check her website or blog .
You can also find Marie at Facebook and her Twitter page.
Contact her at [email protected].
To comment for a chance to win on Marie's blog please click here.