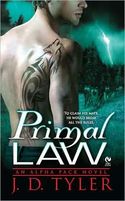 Wolf Pack #1
August 2011
On Sale: August 2, 2011
Featuring:
Jaxon Law; Kira
352 pages
ISBN: 0451234340
EAN: 9780451234346
Paperback
$7.99
Romance Paranormal, Paranormal Thriller
Buy at Amazon.com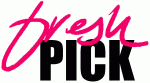 Another great Readers & 'ritas author
To claim his mate, he would break all the rules
Meet the Alpha Pack, a top-secret military team of wolf-shifters fighting the most dangerous predators in the world, human and nonhuman. After a massacre leaves Jaxon Law crippled, he must relearn how to fight-and battle the anger and guilt threatening to overwhelm him.
But when Jax rescues a beautiful woman who awakens his primal instincts, he is unprepared for the dangers that lie ahead. Soon he must decide if the deep connection he feels with Kira is worth defying the ultimate shifter law…

Sizzling and interesting, PRIMAL LAW pays homage….while forging its own paths.