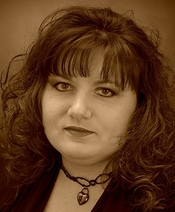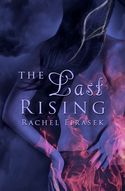 Why is it that some of our fave heroines are just a tad bit chilly? They have an edge about them that can come off as cold-hearted or in some cases, just plain mean. I'm thinking Anita Blake, Cat Crawfield, Mercy Thompson, and my own personal heroine, Ice.  Oh yes, these women can be classified as strong minded (translation: hard-headed) or even hard, yet we love them.
In some ways I think it's because they are also witty, confident, and almost always fearless. Let's face it, ladies, we enjoy playing in their shoes for the length of a novel. It's a great way to relax and feel the empowerment that we may not get in our everyday lives. At least, that's why I read and write about heroines like this.
Here's my list of things I look for in a good "cold" heroine:
1. Strength—not only to know her own mind and heart, but to be able to stand against everyone else for what she believes.
2. Compassion—even if she doesn't show it, I want to know that she has a deep soul that cares for others. The most talented authors can take a heroine and make us believe that she cares even if they don't tell us she does.
3. Depth—I don't want a heroine that's so artificial I want to barf when she walks in a room. I want to create or read about a woman that understands life and knows how to fight her way out of circumstances that a weaker woman would never overcome. I love knowing the character can take a look at herself and even accept when she's in denial. That takes a depth of character that makes my heart sing.
So, here's three of my fave things to mark a truly magnificent heroine. I think the examples above fit all three of these things on my list—each in their own way. Do you have a heroine that fits all three of these? I'd love to hear about your favorite or even your own creation. Leave the name and title of the book if you can remember. I can't wait to see them all!
One commenter will win an e-copy of THE LAST RISING
About the Author
Rachel Firasek grew up in the south and despite the gentle pace, she harassed life at full steam. Her curiosity about mythology, human nature, and the chemical imbalance we call love led her to writing. Her stories began with macabre war poems and shifted to enchanted fairytales, before she settled on a blending of the two. Today you'll find her tucked on a small parcel of land, surrounded by bleating sheep and barking dogs, with her husband and children. She entertains them all with her wacky sense of humor or animated reenactments of bad 80's dance moves. She's intrigued by anything unexplained and seeks the answers to this crazy thing we call life. You can find her where the heart twists the soul and lights the shadows… or at rachelfirasek.com.
To comment on Rachel Firasek's blog please click here.