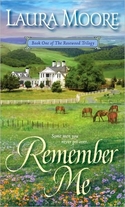 The Rosewood #1
February 2010
On Sale: January 26, 2010
Featuring:
Travis Maher; Margot Radcliffe
407 pages
ISBN: 034548276X
EAN: 9780345482761
Mass Market Paperback
$7.99
Romance Contemporary
Buy at Amazon.com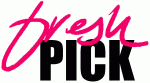 Sometimes going home can bring a second chance to love.
A rising star in the modeling world, Margot Radcliffe hasn't forgotten the hurt that sent her running from Rosewood, the beautiful Virginia horse farm where she was raised. Travis Maher, a ruggedly handsome rebel and gifted trainer with a hard-knock past, had once captured Margot's heart—and then gave it back to her broken.
But when Margot's family is struck by tragedy, she is forced to set aside her skyrocketing career and return to a place she never expected to see again, where the legs everyone is interested in belong to thoroughbreds not supermodels. Now Rosewood's success is dependent on Margot, and the only person she can count on for help is the very man who taught her the meaning of sorrow all those years ago.
As Margot and Travis join forces to save Rosewood from ruin, their wild natures clash and passions surge. But will this hard-hearted horseman be able to find a way to express his desire for the one woman he's ever loved before she's lost to him forever?