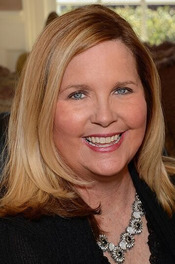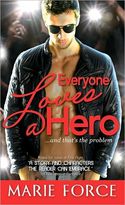 We'd all like to think that given the opportunity, we could be heroic. Last spring, I had my moment. I'm sitting in the bleachers at my son's baseball game, chatting with the grandmother of one his teammates. Betsy and I hit it off from the beginning of the season and always had laughs together watching the games with the other parents. So along comes a line-drive fly ball heading directly at us. I wrapped my arms around that older woman, pushed her head down and protected her from certain injury. Well, that's what I should've done anyway…
What I did do was anything but heroic. I ducked behind her and let her shield me from the ball, which then—in a moment of cosmic revenge—smacked into my leg, leaving a gigantic bruise. When I emerged from behind that lovely older woman, I was in a state of shock. All my life I'd waited for my opportunity to prove that I was made of heroic stuff. And when the moment arrived, what did I do? Duck and cover, baby! We laughed ourselves silly over the entire episode that night and many nights thereafter. To this day, Betsy sees me coming and says, "There's my hero!" Head hung in shame…
Luckily for the plane full of people depending on him, my character in EVERYONE LOVES A HERO doesn't duck and cover when his moment presents itself. Cole Langston is the first officer on a flight landing in a blizzard when the captain suffers a heart attack on final approach. Cole lands the plan, taxis off the runway, calls for help, drags the captain out of his seat, performs CPR and saves the man's life.
Never once in the midst of this dramatic episode does Cole stop to wonder how his courageous actions will change his life forever. Even in the immediate aftermath, he can't begin to imagine the fame and notoriety that will accompany him for the rest of his life. Nor can he imagine how that fame will color his relationships going forward, especially when he meets "the one" and has to convince her that she's the only woman for him. Not an easy task with women throwing themselves at him everywhere they go and never missing a chance to slip him a phone number.
One moment out of a lifetime that changes everything. Have you had your moment? If so, did you handle yourself the way you always thought you would? If your moment hasn't yet come, are you fairly certain you'll act honorably? (For what it's worth, I thought I would, too… Ha! We found out otherwise!) Tell me your story!
EVERYONE LOVES A HERO BY MARIE FORCE – IN STORES FEBRUARY 2011
Fame has its perks…
Reluctantly famous, First Officer Cole Langston finds being in the spotlight has its advantages—until he meets Olivia. Having women throw themselves at him everywhere he goes becomes a serious problem when he's trying to convince her she's the one…
And its price…
Olivia has trouble trusting a guy like Cole, and everywhere she turns she sees reasons to run. But he's the only man who's ever seemed to understand her as an artist and as a woman…
Cole is working overtime to prove to Olivia that he's serious, but her deep seated mistrust and his entourage of unwelcomed fans may be more than they can overcome…
ABOUT THE AUTHOR
Marie Force is a communications director and editor-in-chief as well as the author of LINE OF SCRIMMAGE, LOVE AT FIRST FLIGHT, FATAL AFFAIR and FATAL JUSTICE, as well as TRUE NORTH
and THE FALL
(available as ebooks through Amazon.com). She is a member of RWA's New England, From the Heart and Published Authors Special Interest Chapters. Marie lives in Portsmouth, Rhode Island with her husband, two children and their feisty dog named Brandy. To find out more information about Marie's upcoming releases, please visit www.mariesullivanforce.com.
To comment on Marie Force's blog please click here.