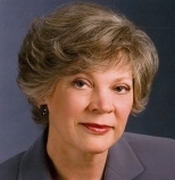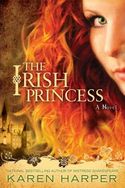 Karen Harper's historical novel, THE IRISH PRINCESS, tells the true story of a woman who belonged to the Fitzgerald family of old Ireland, a family known as "The Uncrowned Kings of Ireland."  Gera Fitzgerald's story of loss, love, rebellion and reconciliation, set in Ireland and Tudor England, is out in time for St. Patrick's Day—Erin Go Bragh! And, the author says, the real-life hero is in the tradition of the swashbuckling heroes like Errol Flynn, Russell Crowe and Johnny Depp.
In Search of The Irish Princess
It's a special challenge to research and bring to life a woman who actually lived, especially if most of the clues to her character must be found in her relationship with better known figures.  In Gera's case, my search for her started with a trip I took to Ireland when I didn't even know about her.  But I fell in love with the Kildare County countryside, the charm of Dublin and the people.  And I wondered how long the Irish love/hate relationship with the English went back.
Then, in researching Queen Elizabeth I for another novel, I found that for many years she had an Irish woman in her court, a beautiful redhead, who apparently was a good friend.  I learned that they frequently argued; the queen once even sent this woman, Elizabeth Fitzgerald, nicknamed Gera, "to the Tower for plain speaking to the queen."  However, Gera was soon released and back in Elizabeth's good graces.
How unusual!  Elizabeth had a lot of trouble with the Irish.  Besides, beautiful women made her nervous when she wanted to be the most lovely woman at court.  And to take someone back who has argued with her?  What gave here?
As I delved deeper into Gera's life, I found she had a long love/hate relationship with a sea captain, Edward Clinton, who later because Lord High Admiral of the English navy.  She married him, and they had a long and turbulent relationship.  Ah, the perfect swashbuckling hero.
I studied her family and found that most of the Fitzgerald men, including her brother and uncles, were executed (yes, beheaded!) by King Henry VIII, Elizabeth's father.  The plot thickens because of Gera's marriage to Edward Clinton, this a dashing figure who worked for Gera's enemies.  I located two paintings of her.  What must be the motives and power of this woman who stares defiantly out from these two still extant portraits (and later, from the cover of my book?)
Another example of digging out details:  After many turbulent, but happy years of marriage with her English sea captain and admiral (Gera once even took his place as ship's captain and arrested a pirate!) her husband's handwritten will shows how much he loved and trusted her, so much so that her stepson was really upset at the power and decisions the Irish spitfire was entrusted with.  And so, from little telling details are characters born, plots laid and novels written.
I hope Gera and Edward, Elizabeth and that darned King Henry leap right off the page for readers, because that was what they did for me when I researched and wrote of their lives.  So this St. Patrick's Day, I will dance a jig for Gera, just as she loved to do with Elizabeth Tudor, who could have been her enemy but became her lifelong friend.
About the Author
NYTimes and USA TODAY bestselling author Karen Harper also writes romantic suspense for Mira Books, most recently a trilogy set in Amish country, DARK ROAD HOME, DARK HARVEST and DARK ANGEL. Visit her at her web site.
To comment on Karen Harper's blog please click here.